Explore Model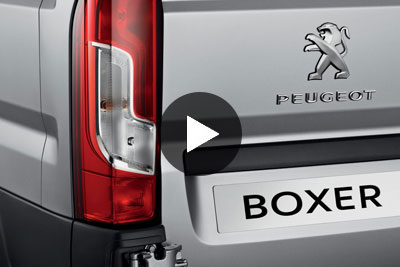 Peugeot Vans Boxer in Grantham & Stamford
Roomy and robust enough for virtually any job, the Peugeot Boxer has undergone rigorous testing to ensure uncompromising quality and optimised running costs, which are among the most competitive in its class. With a range that includes up to eight body styles and total load volumes of up to 17m, it can adapt to a range of business activities too. But for all its usability, the Peugeot Boxer also delivers on the road. The latest model boasts a range of safety functions and driving aids, while Peugeot BlueHDi diesel drivetrains provide plentiful performance with exceptional efficiency and low CO2 emissions.
Design
To maximise load space, the Peugeot Boxer van has been designed with an optimised floor width between wheel arches of 1,422m, among the best in class. Its load sill is also among the lowest on the market at between 493 and 602mm.
Drive
The Peugeot Boxer van boasts excellent on-board technology to make every drive easier. These include a reversing camera, HADC technology for improved speed control, low tyre pressure monitoring and LDWS, as well as automatic high beam and traffic sign recognition.
Practicality
You can enjoy easy loading and unloading with wide access as standard on the Peugeot Boxer (rear door opening angles of between 96° and 270°). The suspension height of the driver's seat can also be adjusted to reflect the individual weights.
Living with it
The Peugeot Boxer affords the ultimate in safety thanks to redesigned shock absorber mounts, a brake system of even greater efficiency for improved performance, and a reinforced structure with crumple zone at the front to absorb energy released on impact.